This day-long event is the third of a three-piece series that focuses on the movement of people across and along the Mediterranean and the emergence, re-signification, and use of sites of memory. Bringing together a mix of panelists from the humanities and social sciences, the day will include work by the following scholars: Avi Astor (Universitat Autònoma de Barcelona), Nina Zhiri (UC San Diego), Isolina Ballesteros (CUNY), Eric Calderwood (University of Illinois, Urbana-Champaign), and Charles Hirschkind (UC Berkeley).
Organized by Seth Kimmel and Naor Ben-Yehoyada.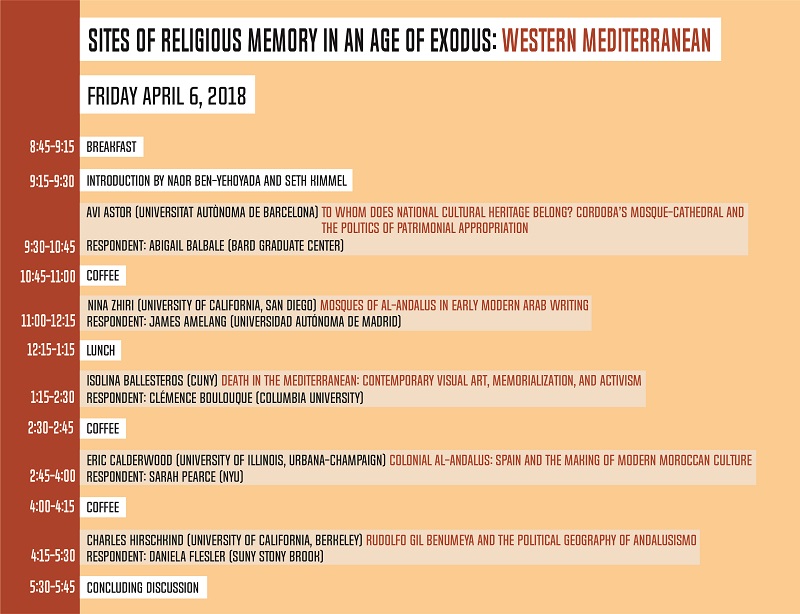 For information on SORM: Eastern Mediterranean, click here.
For information on SORM: Central Mediterranean, click here.